Bob Wierema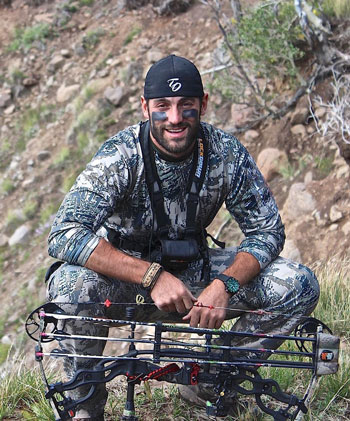 Bob grew up in the suburbs of Chicago and was exposed to hunting and fishing at a young age. He was fortunate enough to have a father that was passionate about the outdoors. His brother and him were always ready to jump in the truck to go hunting with Dad when they were growing up, and that has not changed at all as they have grown older.
"The quality time I have spent with my Dad and brother in the duck blind are some of the best memories I have in my life. Even if we don't see any birds, watching the sun come up and being able to talk about life with my Dad and brother without any distractions is truly special."
He grew up hunting on a small, 38-acre parcel, marsh in Hennepin, IL. Chasing ducks and geese is what fueled his passion for the outdoors. Little did he know, hunting would be something that would become a huge part of his life and play a major role in shaping his character and passions over the years.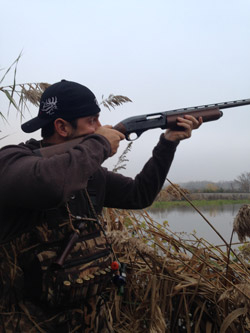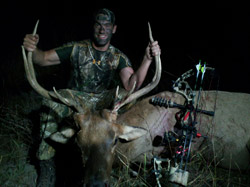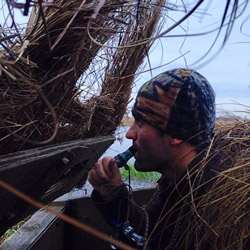 High school weekends during the hunting season were consumed with football, which unfortunately meant there was not a lot of time to go hunting.  After high school, he pursued his dream of playing college football.  Again, this meant time away from hunting in the fall.  After graduating from college, he picked up his first bow and has never looked back.  Now, every weekend from the beginning of September through the end of January, you can find Bob in a duck blind, corn field or tree stand.
"I look forward to the opening day of duck season and the opening day of bow season more than any other day of the year."
A Partner at a consulting firm in Chicago, Bob lives and works in the city. Though he is known as a "city boy" to the Takedown Outdoors team, his passion for hunting is unmatched. Bob has had the opportunity to pursue his passion for the outdoors across North America – Illinois, Missouri, Iowa, Wisconsin, Colorado, Wyoming, Texas, Utah, Arizona, Kansas, Tennessee, Canada and Mexico. He views his professional career as a means to keep pursuing his dream of eventually having a career in the outdoors.
"God has blessed me with the opportunity to enjoy the outdoors and pass on my passion for the outdoors with others. Over the years, I have come to realize my love for the outdoors has shaped me into the man I am today."