Brandon Henneman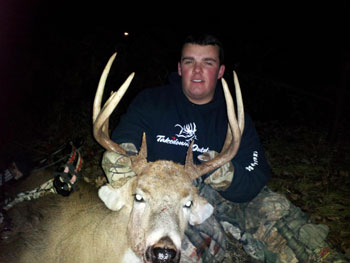 As long as I can remember my dad and uncle have always included me in their outdoor adventures. I consider it a real blessing to have grown up in a hunting and fishing environment here in northern Illinois.
I started hunting when I was about 7 years old. Every year, on November 17th, a bunch of guys would go up to my uncle's lake house to go shotgun hunting. My memories of all those fall weekends created this desire to be outside as much as possible. I started bow hunting when I was 12. There is something about the intimacy involved in trying to harvest an animal with the bow that keeps me coming back to the woods each fall. It's this passion that drives me to work long hours the rest of the year so I can slip away come deer season.
I have been lucky to have the chance to harvest some nice deer on camera over the years. With the guidance and mentoring of my dad and Uncle Jerry, I am now able to pass down these wisdoms from the woods to my younger brothers. I spend a lot of time doing my homework long before the season begins. Shed hunting, food plots and monitoring trail cameras are all key components of my attack plan. Another element of my preparation is practice. I try to shoot my bow as much as possible, usually 20-30 arrows a day. When that bruiser buck shows up, I want to have the confidence that I can successful execute the shot.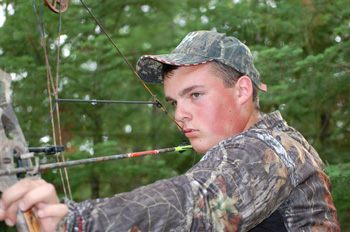 Being a part of the Takedown Team has given me the opportunity to learn from the best and make me a better outdoorsman. I love being able to pass on this knowledge to my friends and younger brothers.