Fight Card Archive
September 2014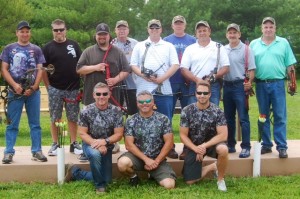 It has been a few months since the last Fight Card so there is a lot to catch everyone up on.  First, if you haven't already noticed, is the new look of the newsletter.  Since our content and quality kept improving, the emails became too long which led to many of our faithful subscribers not receiving them due to spam filters.  Also, we wanted fans to be able to look up archive articles and browse around the newsletter more freely, picking and choosing which articles they wanted to read.  All this propelled us to turning the Fight Card into blog posts via our website.  Now, subscribers will get a brief email summarizing the articles for that particular month and then a link to our website to read on.  The only article that will stay on the email will be the main post PERSPECTIVE.  
July and August were jam-packed with Takedown Events in Illinois and Wisconsin.  Word is spreading fast throughout the business community in regards to the excitement our events are creating among our guests.  Instead of golfing or sitting in a skybox at a sporting event, clients get to participate in activities involving shotguns, recurve bows, compound bows, crossbows and spears. In the next few months, we hope to have an online site dedicated solely to Takedown Events.  The Takedown Team has been checking trail cameras, planting food plots and practicing overtime with their archery equipment for the upcoming season.  This fall should be the best ever for Takedown video adventures!
In this edition, you'll learn tips on setting up your treestands, cooking up some bear meat, what kind of knife you should pack for survival, how to properly warm up those muscles to hit the woods, a review of CZ-USA shotguns and some pictures that highlight what our team's been up to this summer.  Hope you enjoy!
Read More!
May 2014
Spring is finally here and with it the fish are biting and the turkeys are gobbling. April was an interesting month mixed with experiencing a heavy snowstorm to sweating in a bass boat under the hot sun. This edition features turkey hunting tips and trivia, a killer turkey recipe on the grill, a new Takedown highlight video showcasing Ramcat Broadheads, our new featured video "Fly Fishing Early Season Trout" by newcomer Brad Eaton and a brand new column, Wilderness Self-Reliance, which will equip you with the basic knowledge required to survive in the outdoors.
(Due to the increasing size and popularity of this newsletter, in order to avoid spam filters and make it easier for you to scroll through, you will click on some articles to read further)
Read More!