Hunter Nelson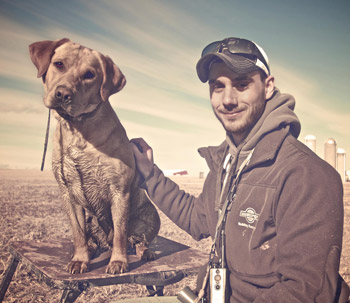 Being in the outdoors has always been a passion of mine for as long as I can remember. At a young age my father guided and taught me the ways of hunting and fishing which started the fire for my love of the outdoors. Growing up in Door County, Wisconsin located on the tip of a peninsula in a clutter of islands is where I spent 15 years living on Washington Island. Tagging along with my father on hunts before I was legally eligible to hunt was one of my favorite activities to do. Observing him either by being up in the tree or by the cast of the rod was a major component for setting my interests of being a future outdoorsman.
At the age of 12, my time finally came to be able to hunt the whitetail deer I had waited so long to pursue. On the second day of opening deer season I released my first arrow on a doe making a perfect double lung shot. The adrenaline rush from my first lethal kill was a feeling that I had never experienced before. After the recovery of my harvest, I was convinced that this would be something I wanted to continue doing for the rest of my life.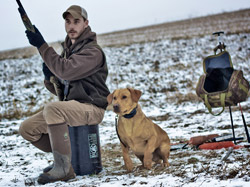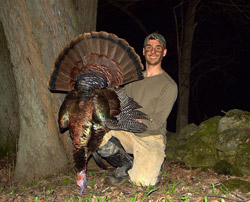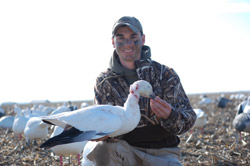 As I became older, I started hunting new animals to explore all the different types of outdoor adventures. Waterfowl hunting has become my favorite outdoor activity. There's no better feeling than watching my dog retrieve a downed bird floating in the water. Expanding my horizons in the outdoors has given me a good view on God's great creation.
I currently live in Kiel, Wisconsin where I can enjoy all of my outdoor activities. Most of my days are spent training my dog (Clay), keeping him sharp and in shape. I still travel back up north to the Island to hunt in the fall and catch smallmouth bass in the summer. Hunting to me is much more than just the kill or for the meat. It's the accomplishment of all the hard work and preparation that goes into the hunt that really makes the experience more fulfilling when everything comes together for that kill shot!