Jake Henneman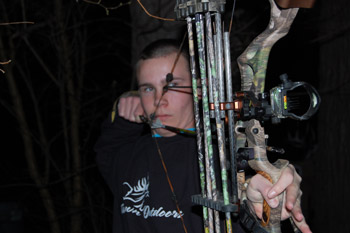 I was introduced to the outdoors at the young age of five. I've been enjoying the outdoors my whole life and I wouldn't change any bit of it!
I was either hunting up in northern Wisconsin during the rifle season, or fishing on Lake Michigan every Sunday with my Dad, Grandpa, and brother.
I harvested my first deer at the age of 12 with a 30-30. Ever since that day I have never wanted to miss a day of hunting. I owe my Father, Uncle Jerry, and my brother Brandon major props for helping me
become a better man and getting me outdoors. If it wasn't for these three men I wouldn't be the person
I am today.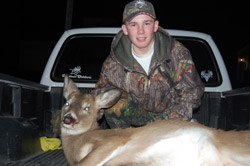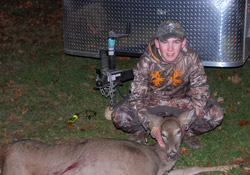 My Father was there to help me and share the moment of my first gun kill, my brother was there to
video my first bow kill, and my Uncle Jerry has been there to give me top of the line advice on where to
hunt and what gear to get. My father and Uncle Jerry taught me how to shoot a bow at the age of 8 and
now I try to shoot at least 10-20 arrows a day.