Jason Amato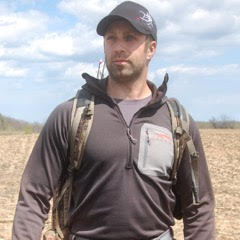 "In the beginning God created a garden not a city, for us to enjoy.  Our mission is to bring people back into the wilderness to experience all the joy and empowerment found in the outdoors." 
As early as Jason can recall, the thrill of the hunt and the fascination of God's creation have been engraved in his heart.  Whether fishing for monster smallmouth bass in Wisconsin, catching turtles at local lakes or collecting just about any animal you could image in his parent's basement, the intrigue of nature was always tugging at his soul.  This passion grew stronger in college when a mentor introduced him to bowhunting and the addiction began.  On his first hunting trip, a small 6 point buck walked directly under his stand.  Shaking uncontrollably, he placed a perfect shot through the center of the heart and hasn't looked back since.
Jason dreamed of a career in the outdoors but wondered if it would ever happen. His entrepreneurial and outgoing personality led him on a number of ventures to try quenching his desire for adventure and challenging the status quo. Whether it was owning a real estate investment company, dabbling in the entertainment industry or working in leadership at a local church, nothing seemed to satisfy this passion for the outdoors still burning inside of him.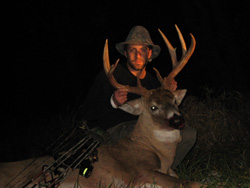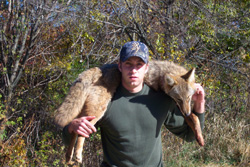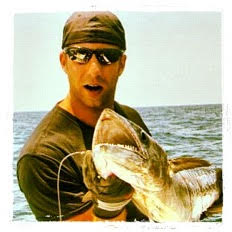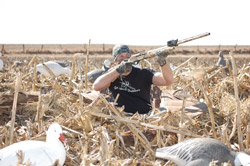 In a huge leap of faith, Jason stepped away from a well-paying job and financial security to pursue his dreams of helping build the Takedown Outdoors brand in 2014.  Since then, he views  each day as a new opportunity to get more individuals exposed to the great outdoors whether it be through hunting, fishing or just enjoying the shooting sports.  Jason is driven by the desire to see the Takedown brand become synonymous with getting people of all ages, backgrounds and demographics excited about the outdoors.
"Everyday, I have to pinch myself to make sure I'm not dreaming! It's been said that if you do what you love you'll never work a day in your life. Now, I get the privilege of entertaining audiences through my videos, speaking engagements and corporate events all centered around promoting the outdoors."
Over the past 15 years, Jason has been blessed with the opportunity to harvest a number of trophy whitetails with the bow and has been featured multiple times on NBC Sport's Deer & Deer Hunting TV and the Sportsman Channel's Destination Whitetail.  His passion for the outdoors and love of the hunt are evident in each video he produces.  As a sought after speaker, audiences are drawn to the excitement he brings to each story he shares.  Jason has a unique way of engaging a wide range of ages and experience levels.  This is also evident in his monthly blog entitled Perspective.  As a motivational and outdoor writer, Jason is able to share insights about current things in nature and relate them in a practical way to everyday life.
"In the end, I hope people will be inspired by my PASSION, encouraged through my PERSPECTIVE and motivated to PASS IT ON to their circles of influence."