Joe Galloy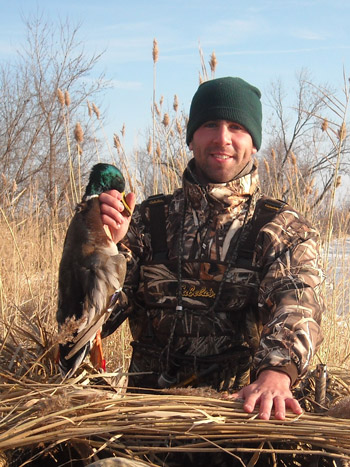 The outdoors has been a major part of Joe's life for as long as he can remember. Growing up 20 miles south of Chicago, his outdoor experiences were limited. Joe's brothers and him would spend countless hours playing outdoors, especially sports. He never had much of a connection with mother nature except the times playing in a little creek near the house, catching crayfish with fishing string, a hook and some hot dog pieces.
Joe soon started getting closer with nature as his family got more into camping, hiking, and fishing. With a hectic life filled with school and his love for sports, the family had to sneak in whatever outdoor adventure they could. The yearly trip to Potato Creek State Park left him with great memories in the outdoors.
He grew up also spending a lot of time out in the Coal City area on a lake Joe's uncle lived on. His uncle had been a hunter his entire life and it left a soft impression on his heart. All the mounts, furs and antlers hanging on the garage left Joe wondering what it was like to be a hunter.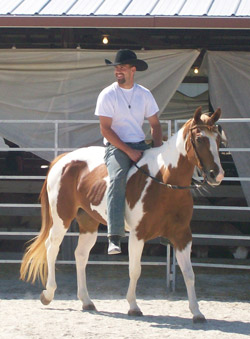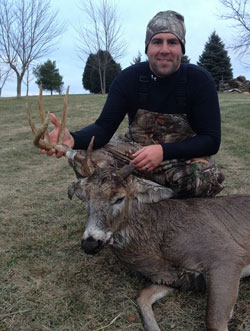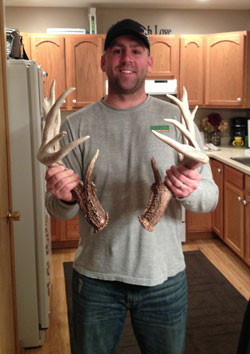 It was in college that Joe got "The Big Break." He met the Ziggy Boys whose lives evolved around hunting, fishing and the outdoors. They soon took him in and showed Joe what the hunting life was like. They got him out chasing waterfowl and it sparked an instant life passion. Joe spent the next couple years chasing geese and ducks with the Ziggy Boys. They soon had him shooting a bow and deer hunting quickly became a secondary passion. That was until he tagged his first deer.Now what species to hunt becomes a big question every day of the hunting season.
"Deer hunting was tough! I'd go out and see nothing, go out and see nothing, go out and see nothing, and it was easy to loose confidence. They kept telling me, 'Don't give up, you've got to put your time in the stand to see and shoot deer.' Here I am years later, seeing and shooting deer!"
It was at that young age, Joe knew he couldn't hold an office job. He had to be in the outdoors! His love for the sun and snow led him to take his education further and earn a degree in Horticulture. Through his education, Joe spends a lot of his time now setting up and maintaining food plots. He looks forward to the great relationships with landowners as well as the up keep of his own plots. Joe feels blessed to have an understanding and loving wife who allows him to be outside as much as possible with his two sons.
"There's nothing like being in the woods or on the water with your family. Sharing that time, creating those stories and making lasting memories together is what it's all about. Being a part of the Takedown Team has made that family even bigger."