John Schumacher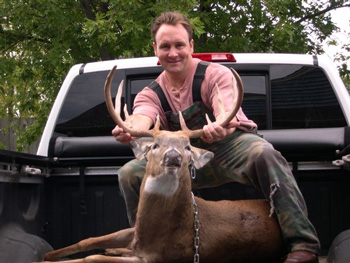 I grew up in the suburbs of Chicago with limited access to the out of doors. Even so, my outdoor pursuits started with fishing at local ponds and expanded to Northern Wisconsin fishing with my father at age 12. A few local fields in the suburbs allowed me to run a small trap line in high school with the first catch being a common striped skunk. My father gave me my first shotgun was at 14 and started to introduce me to pheasant and rabbit hunting. I did some minor bow hunting in high school with a fiberglass recurve, mostly for small game and pigeons under a local bridge.
I attended Illinois State University and met an accomplished Central Illinois outdoorsman that took time to share his passion for the outdoors and got me started in bow hunting. I moved to Lower Michigan and shot my first deer at a local public hunting area. My first deer was a scraggly 7 point buck. Not a shooter by current standards, but still one of his most exciting harvests to date.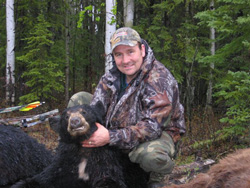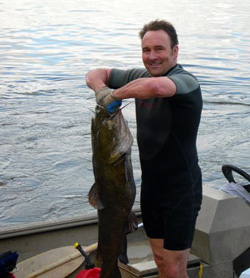 I am a proud father of 14 year old son, Luke who has completed two seasons to date. Luke has harvested 4 deer including one with a bow from Southern Wisconsin.
I have developed a passion for bow hunting White Tail and have pursued them throughout Illinois, Wisconsin & Michigan and Black Bear in Alberta Canada.
Hunting with the staff hunters has developed strong friendships that go far beyond the hunting experience and has improved me as an individual and as a hunter.
Professionally I am a safety consultant dedicated to protecting individuals and improving businesses. I am married to Karina for 21 years and have two terrific kids, Emily and Luke. My goals and future pursuits, God willing, will include catfish grabbing, a lot more bow hunting and teaching my son to develop a love and passion for the Great Outdoors.