Mike Sokol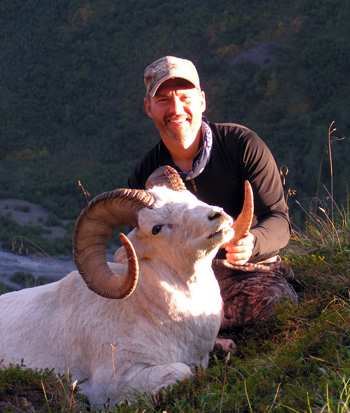 I grew up in the suburbs of Minneapolis, MN where I learned to play hockey nearly as soon as I could walk. When I was not on the rink, I spent every free minute exploring the woods and streams along the Mississippi River. It was here that I discovered my second passion in life of hunting and fishing. I developed my archery skills at a very young age thanks to a gift from my Father of an 18 pound Ben Pearson recurve bow and a half dozen cedar shaft target arrows. As time passed I used my paper route money to buy a Fred Bear Black Bear recurve bow equipped with a spool and fiberglass fishing arrow which I used to control the rough fish population in Rice Creek.
After high school and completing my under graduate degree I moved to the game rich state of Iowa where my passion for hunting whitetail deer started and has continued since. I have been blessed with the opportunity to harvest many big game animals along the way including Whitetail Deer, Mule Deer, Elk, Mt. Goat, Dall Sheep, Caribou, and Black Bear. Unfortunately my pursuit of an Alaskan Brown Bear has to date left me with unfilled tags but I intend to return for another try in 2011.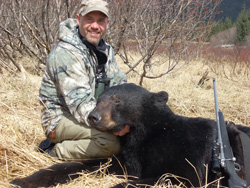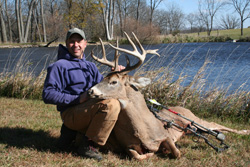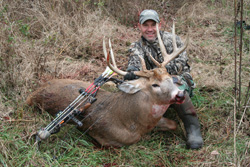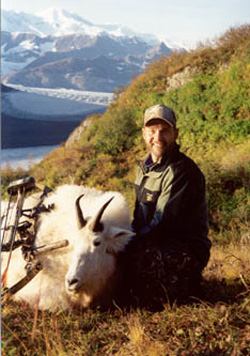 Today when I'm not hunting, I spend my free time training and racing competitively as a long course triathlete. This keeps me in good shape for my annual trip to Colorado to climb in the Rockies pursuing the summits of many 14ers. I am also a business professional living in the state of Wisconsin and have been married to my lovely and supportive wife, Lisa, for 24 years. I now look forward to bring it all to the public through Takedown Outdoors.