Takedown Outdoors exists to educate, excite and empower others to make the most of each and everyday. Through speaking engagements, corporate events, client outings, group lessons and charity functions, our mission is to live out this passion and perspective and to pass it on to everyone we encounter. We view the outdoors as the perfect environment to engage people. Nature's calling, won't you join us?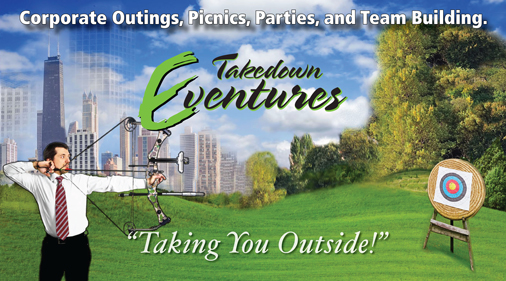 PASSION – Our hearts beat for adventure and purpose. Everything we do flows from our love for the outdoors. This passion only grows stronger with every hunt, cast and expedition.
PERSPECTIVE – We strive to pull back the curtain on our lives and document all the highs and lows, trials & triumphs we experience each year. Our goal is simple: to give the public a healthy dose of reality yet seen through the lens of a positive perspective.
PASS IT ON – We know first hand how God's great outdoors can mold and change lives. As avid outdoorsmen, we feel compelled to give back and promote the lifestyle that has given us so much.